Freestanding wooden bathtub Autograph 1930, illuminated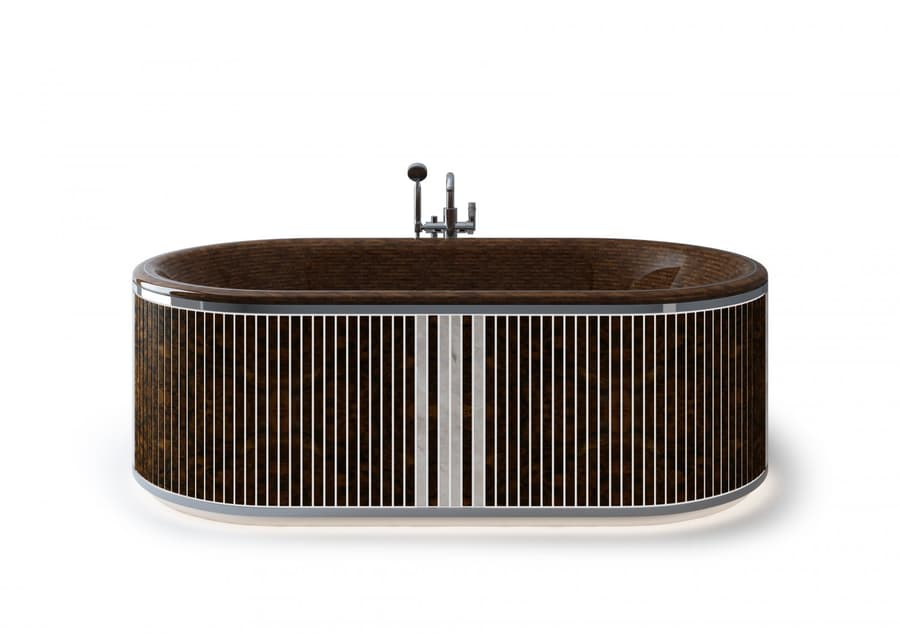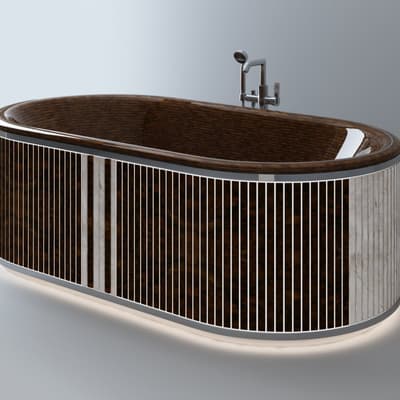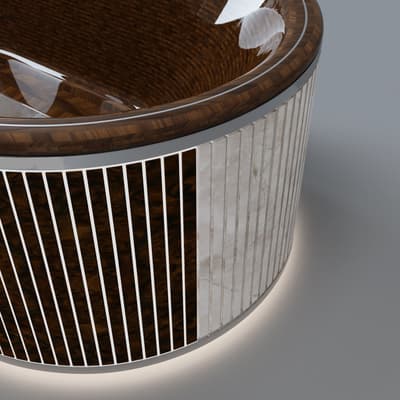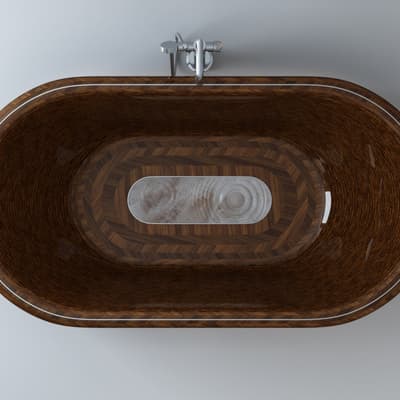 Freestanding wooden bathtub Autograph 1930, illuminated
productId: 188
he highlight of a luxury bathroom anywhere in the world has almost always been a soulless and charmless acrylic bathtub, installed either under or within an exclusive marble slab. Despite the beauty of the surrounding marble, the bathtub, continued to be just an acrylic bathtub. This was not because interior designers lacked imagination, but because there were almost no equivalent alternatives on the market. One option could have been a solid marble bathtub, but because of the heavy weight, this is not suitable for all projects, especially not for yachts. This is exactly why we created the "Autograph Series": unattainably luxurious, warm and indescribably durable. This collection is an essence of our many years of experience, the most beautiful natural materials and innovative technologies. Masiv wood combined with precious wood, "grand piano" piano lacquer, discreet metal accents and warm backlighting - everything comes together in this collection. Designed specifically for superyachts and exclusive interiors, this collection has few rivals worldwide. What's more, the weight of our wooden bathtub is five times less than that of a comparably sized marble bathtub.
Designer: Sergio da Leopoli
Sizes: L 1930; H 640; W 1020;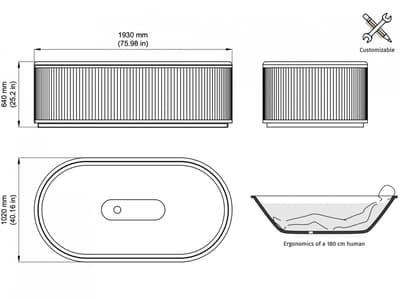 Customizable
Hand Made
Materials
Any questions?

Get in touch with us!
The story of searching and success
It all began in 1997 when the Munich designer Markus Horner was looking for an unusual bathroom furnishing for his own house. At the end of his long and arduous search was the realisation that there was nothing like it and that it was probably best to invent what he actually wanted himself! And he did it!
Today, it is already more than 20 years where we manage to surprise and delight our customers again and again with our wooden objects that are not afraid of water. Our unique surfaces are not only protected from water "for decades", they do not require any special care, but they can also be renewed again and again.
Maintenance
Mild Detergent
Easy to Clean
Dry Cloth
Soft Cloth
---
Max 60 °C
No Abrasive Cleaners
No Solvents
OTHER ITEMS OF THE COLLECTION